Make
Cut out gauntlets
Cut the long side of each piece of cardstock paper to form a point in the middle. This will be the bottom of the gauntlet.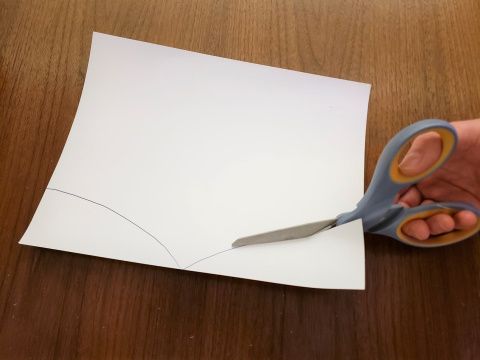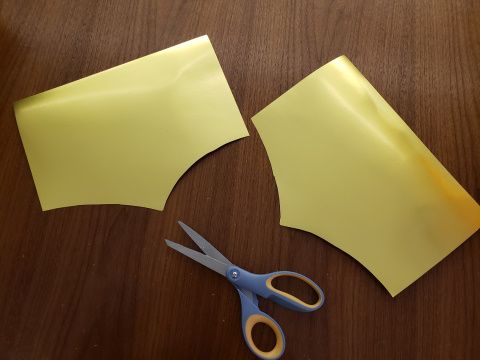 Bend the cardstock paper
Curl the short ends of the cardstock paper towards each other to form a circle. This will bend the gauntlets to take a circle shape which is easier to fit.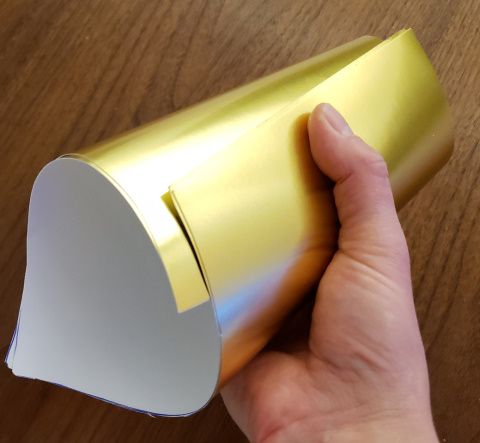 Fit the Gauntlets
You may need help with this part - wrap the gauntlets around your forearms to fit to your size. Use a pen or pencil to mark where you should place the Velcro tabs. You may also want to cut down the length of the gauntlets to size.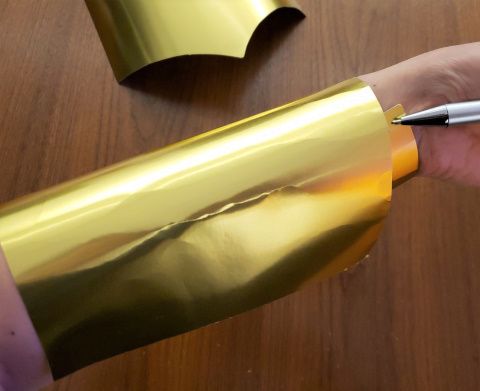 Stick on Velcro Tabs
Attach the Velcro tabs along the length of each gauntlet – space 3 tabs evenly on each gauntlet.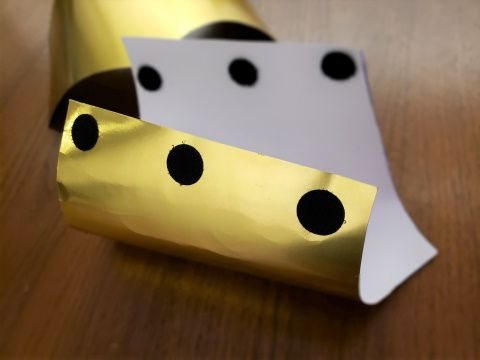 Mount the Circuit Playground Express
Loop the ends of a piece of tape around to create a piece of double-sided sticky tape, and stick onto the back of the Adafruit Circuit Playground Express board.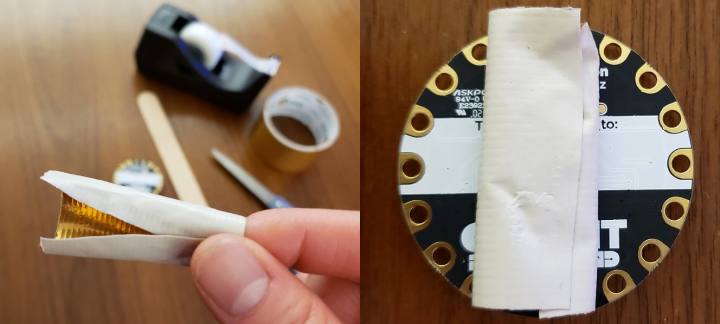 Stick onto the top center of one of the gauntlets – make sure the battery port is at the top.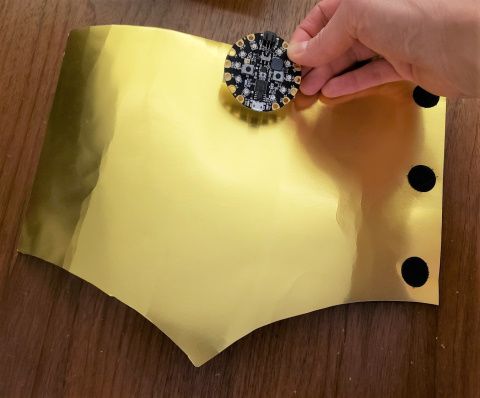 Attach the Battery pack
Insert batteries in the battery pack.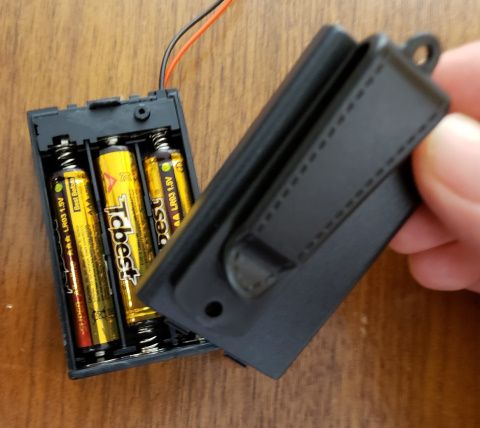 If your battery pack comes with a clip, pull it off.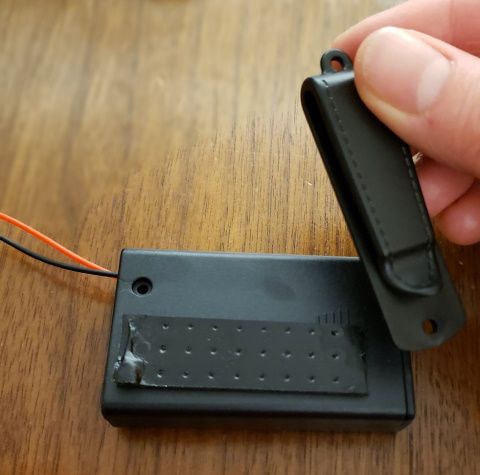 Insert the battery cable into the battery port on the top of the Adafruit Circuit Playground Express.
Position the battery pack on the inside of the gauntlet, close to the edge and try to hide the cable as much as possible.
Tape the battery pack down being careful not to cover the On/Off switch.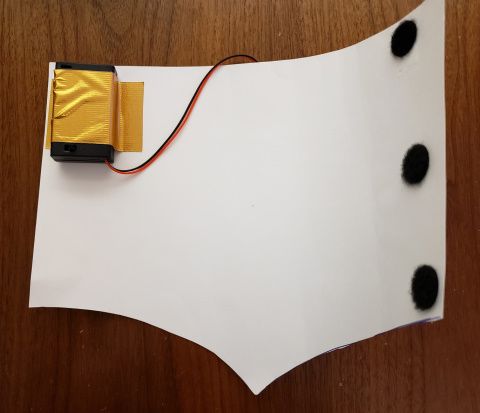 Congratulations! You've successfully constructed your very own indestructible gauntlets! Now you're ready to move to programming your gauntlets…
Code